A DISCREET DOMAINE IN HARMONY WITH ITS SETTING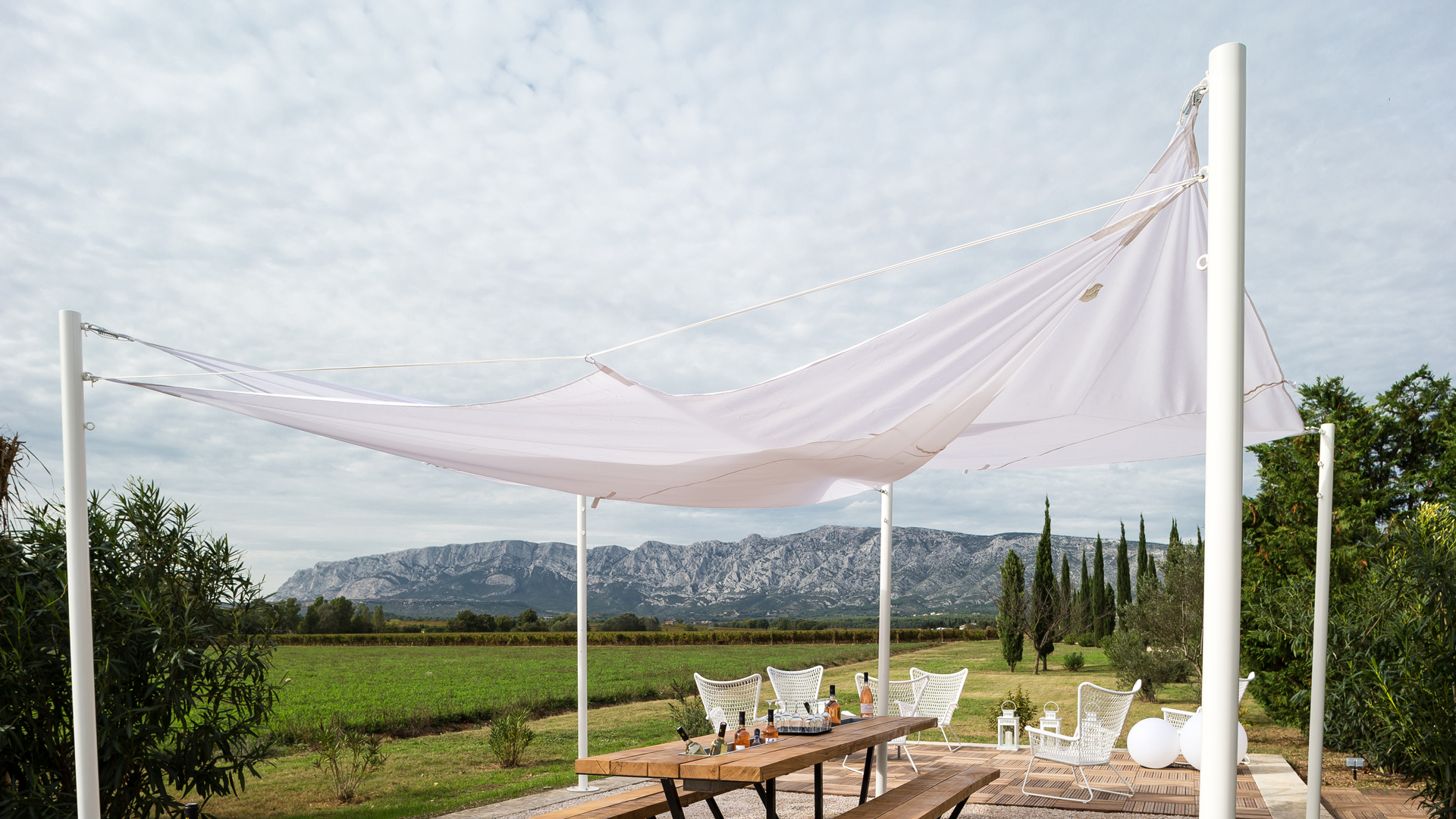 La Grande Bauquière boasts a magnificent setting at the foot of the mighty Mont Sainte-Victoire, where exceptional terroir combines with skilful vine growing and the greatest respect for the area's unique biodiversity. The result is a range of terroir-driven wines that are firmly rooted in their birthplace.
01
Breathtaking views,
unforgettable memories
The 80-hectare vineyard of La Grande Bauquière is planted with the typical grape varieties of the Côtes de Provence appellation. Purchased by Alain and Dorothée Salat in 2012, it was taken over by Dorothée in 2020. Turn your gaze towards the rocky folds of the nearby Mont Sainte-Victoire and you will notice that the outline of the crest suggests a face seen in profile. The ever-changing light casts a multitude of shadows, creating a mesmerising show from dawn to dusk. The beauty of this impressive area, its dramatic hues and distinctive rocky outcrop have inspired artists - Cézanne and Van Gogh in particular - since time immemorial. The wine making at La Grande Bauquière is driven by a deep-seated desire to share the emotions stirred by this grandiose yet unspoiled landscape. Inspired by nature and the Mistral wind, the spirit of the domaine speaks through its characterful wines.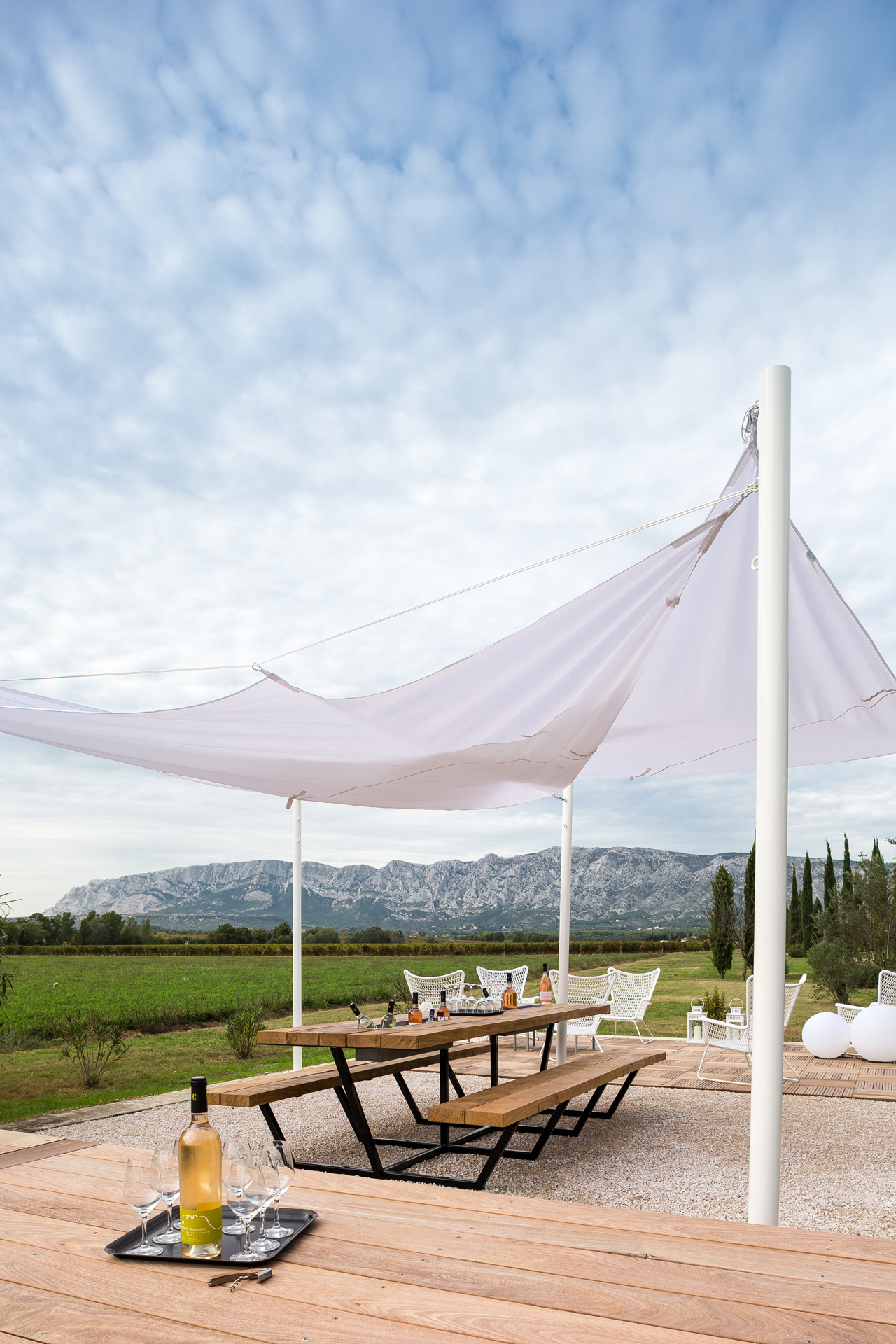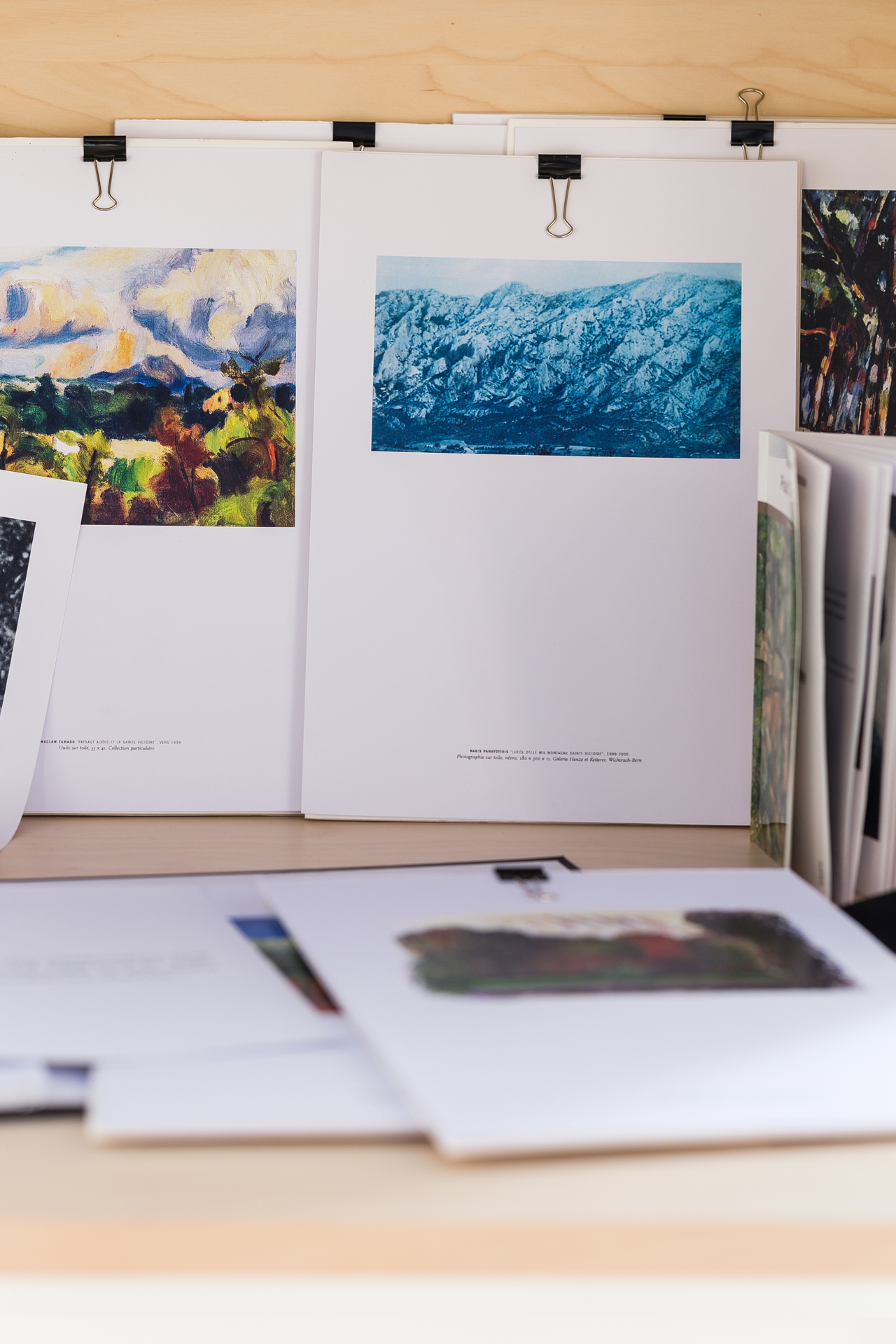 « To stand and look at the Mont Sainte-Victoire with the sun on your back, surrounded by vineyards as far as the eye can see, is simply unforgettable. This is not just a tasting room visit: you are entering a landscape, savouring a sense of place. »
Olivier Saguez, landscape architect-designer for La Grande Bauquière
02
Fine wines born out of
an exceptional eco-system
Mother Nature's generosity is evident at La Grande Bauquière. Remarkable biodiversity combines with terroir that creates wines of great character, providing the ideal conditions for winemaking that is both technically precise yet creative. Aromatic expression, vivacity and minerality are part of the charm for which the Côtes de Provence appellation is famous. The vines thrive within a protected environment, in the heart of an unspoiled setting that is home to rare species, traversed by a river. Their roots plunge deep down into Miocene era limestone and clay- sandstone soils interspersed with small stones and ancient alluvial soil. Nurtured by a Mediterranean climate with continental influence, they are buffeted by the Mistral wind which keeps them healthy. In this haven of calm, nature is in perfect harmony and the vines flourish.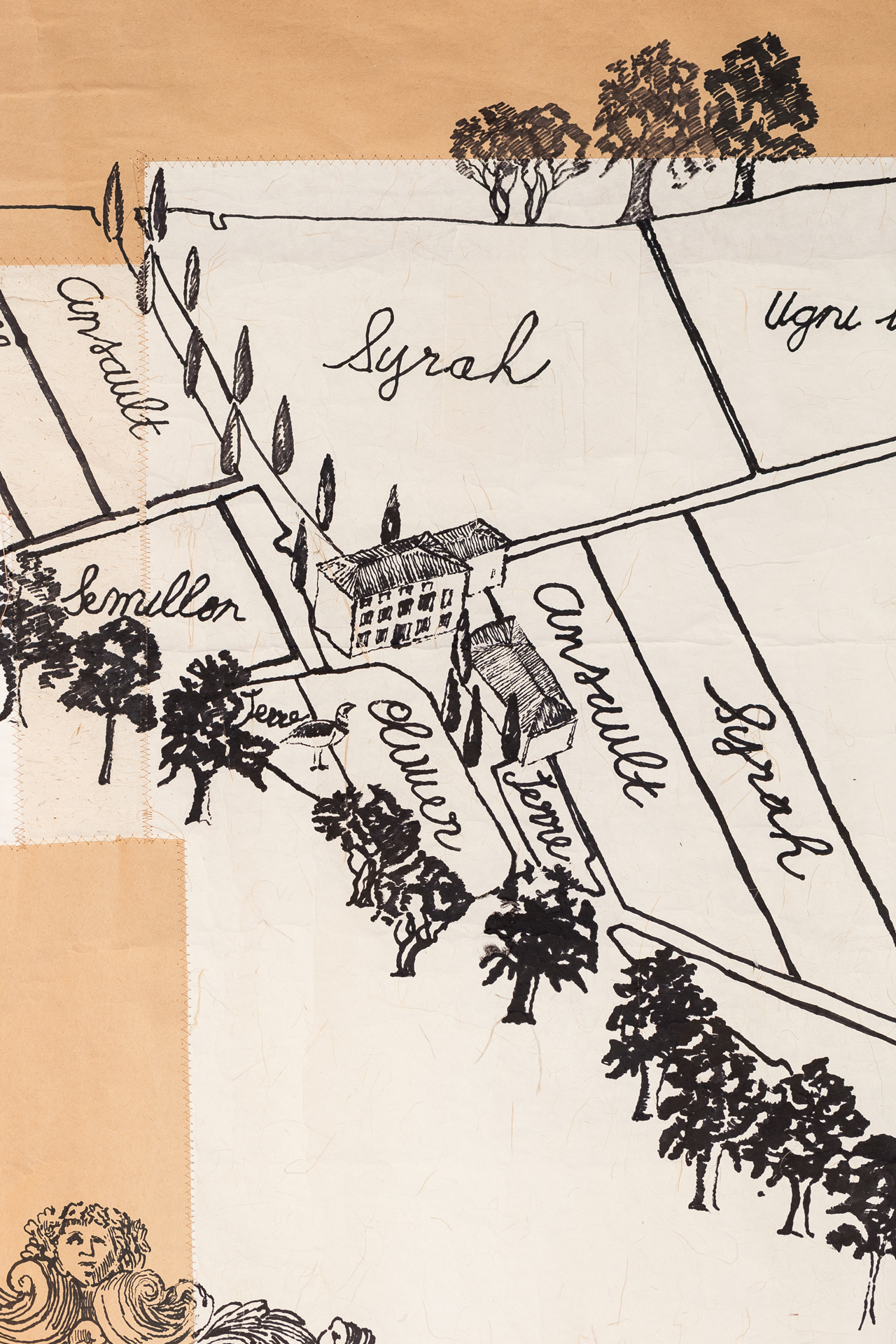 03
Natural farming methods
paired with great precision
When Dorothée and Alain Salat took over the reins at La Grande Bauquière, their ambition was to reveal the domaine's true potential. Various steps were taken - precise terroir analysis, restructuring of the soils, selection and planting of noble grape varieties - and today this restructuring is bearing fruit. Painstaking work is carried out on a daily basis, combing scientific know-how with a desire to express each variety's full potential. Be it Grenache, Cinsault, Syrah or Rolle, each plot is farmed according to its specific needs, harvested at optimum maturity and vinified separately. Natural farming methods are preferred over systematic chemical treatments. The winery uses smaller tanks for a more precise approach, along with larger barrels (known as demi- muids) that enhance a certain creativity in the wine making.
04
A charming bastide set
within a painterly landscape
Wine trade members, you are welcome to stop by and take a moment with us to admire the unique views and light of the Mont Sainte-Victoire area.
Outside, the rocky massif can be admired from the kitchen bar, swimming pool and comfortable chairs.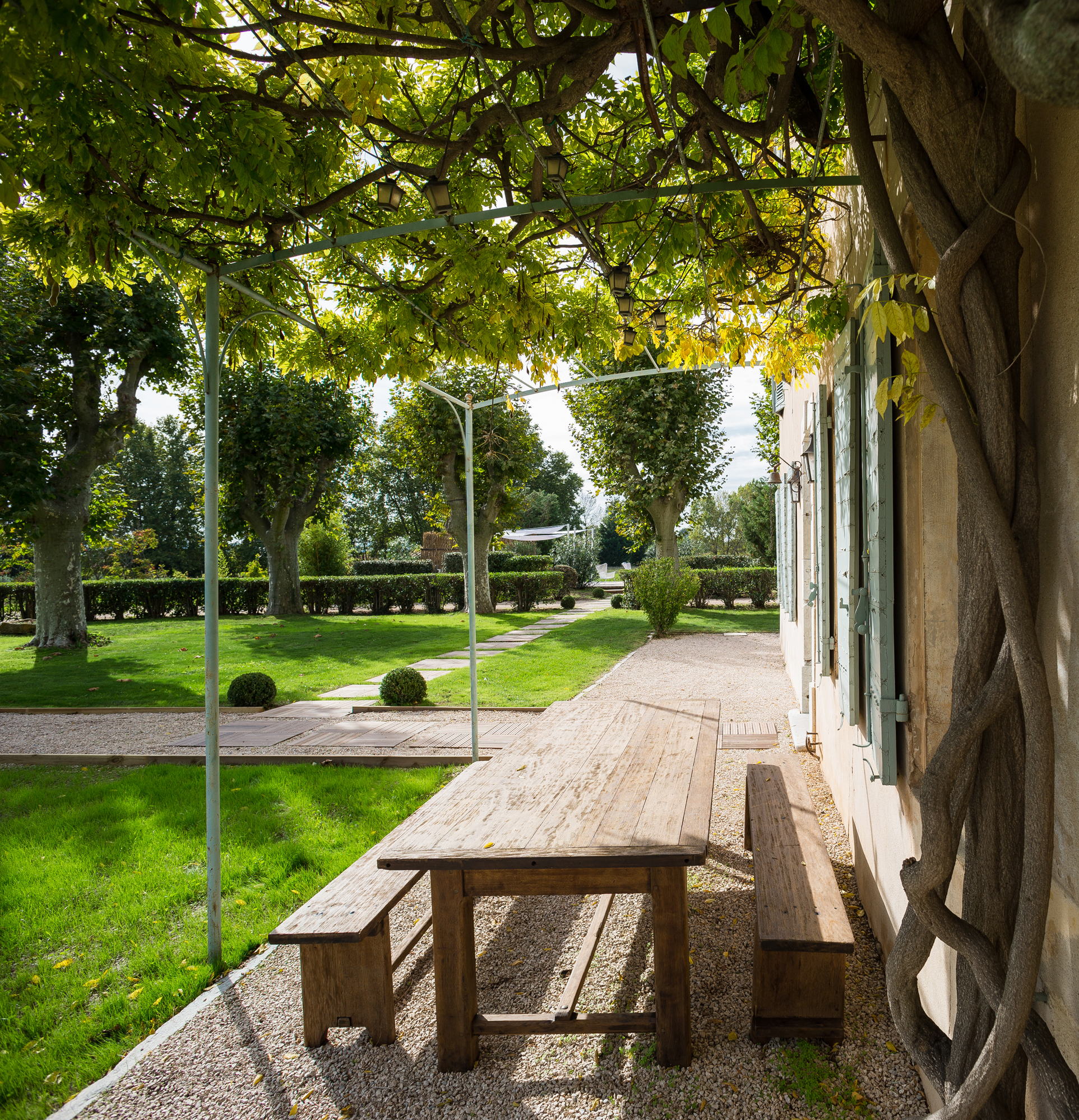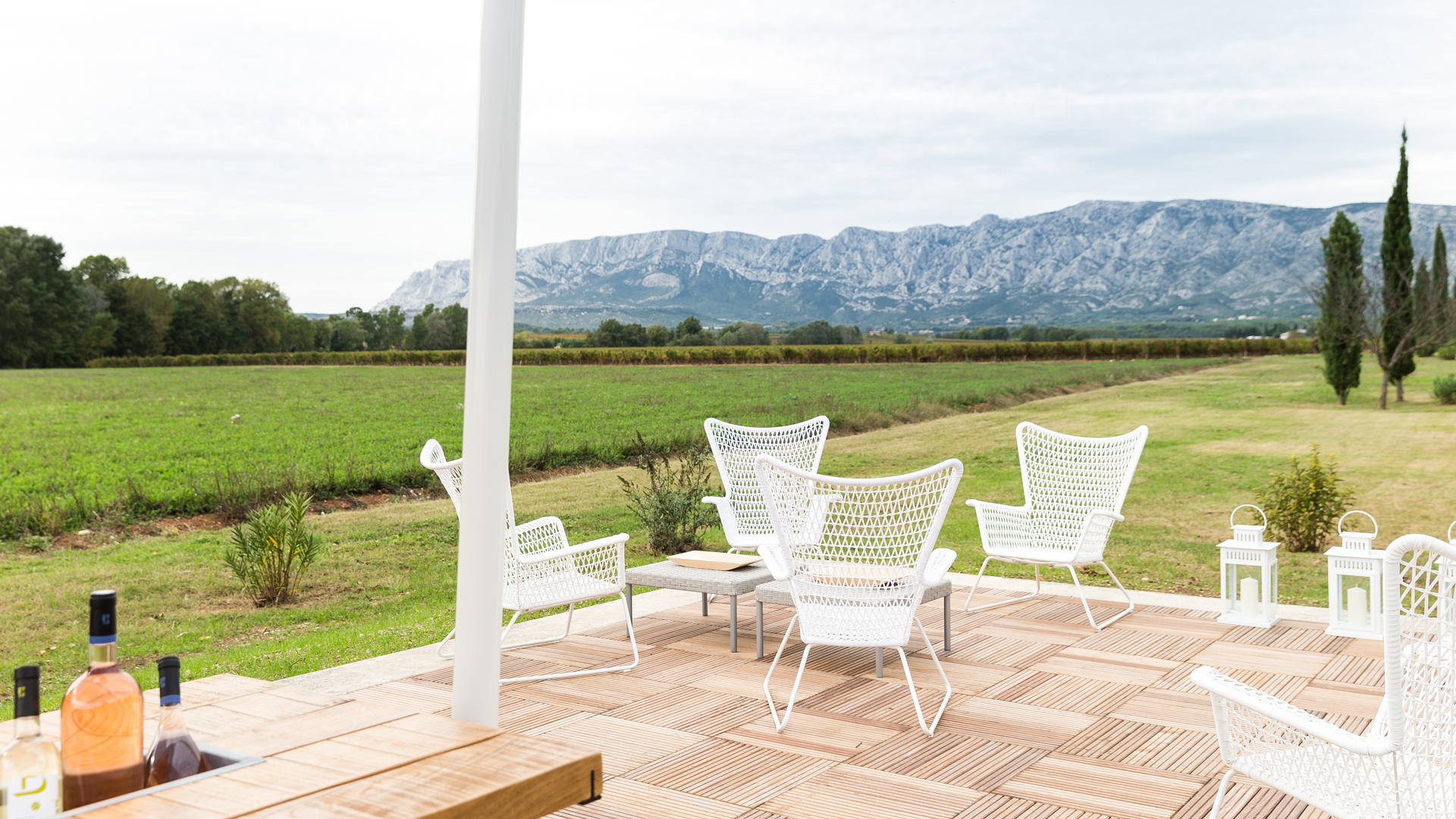 Inside, simplicity reigns supreme with an implicit nod to Mother Nature. The white lime-washed walls recall the light-coloured rock of the neighbouring outcrop. Ceilings take their inspiration from Provençal hues: olive green in the entry hall, sky blue in the lounge, cornfield yellow in the kitchen.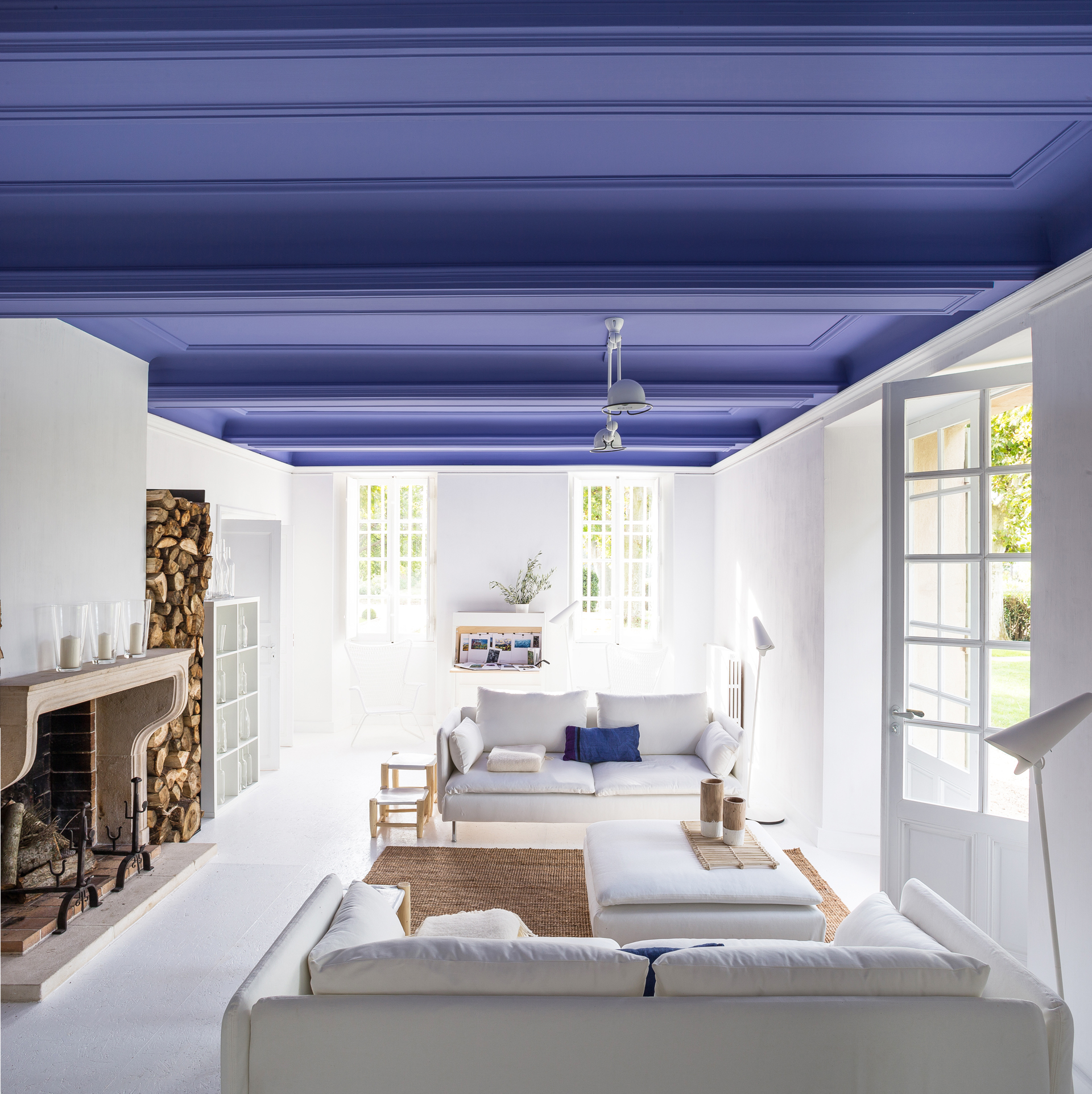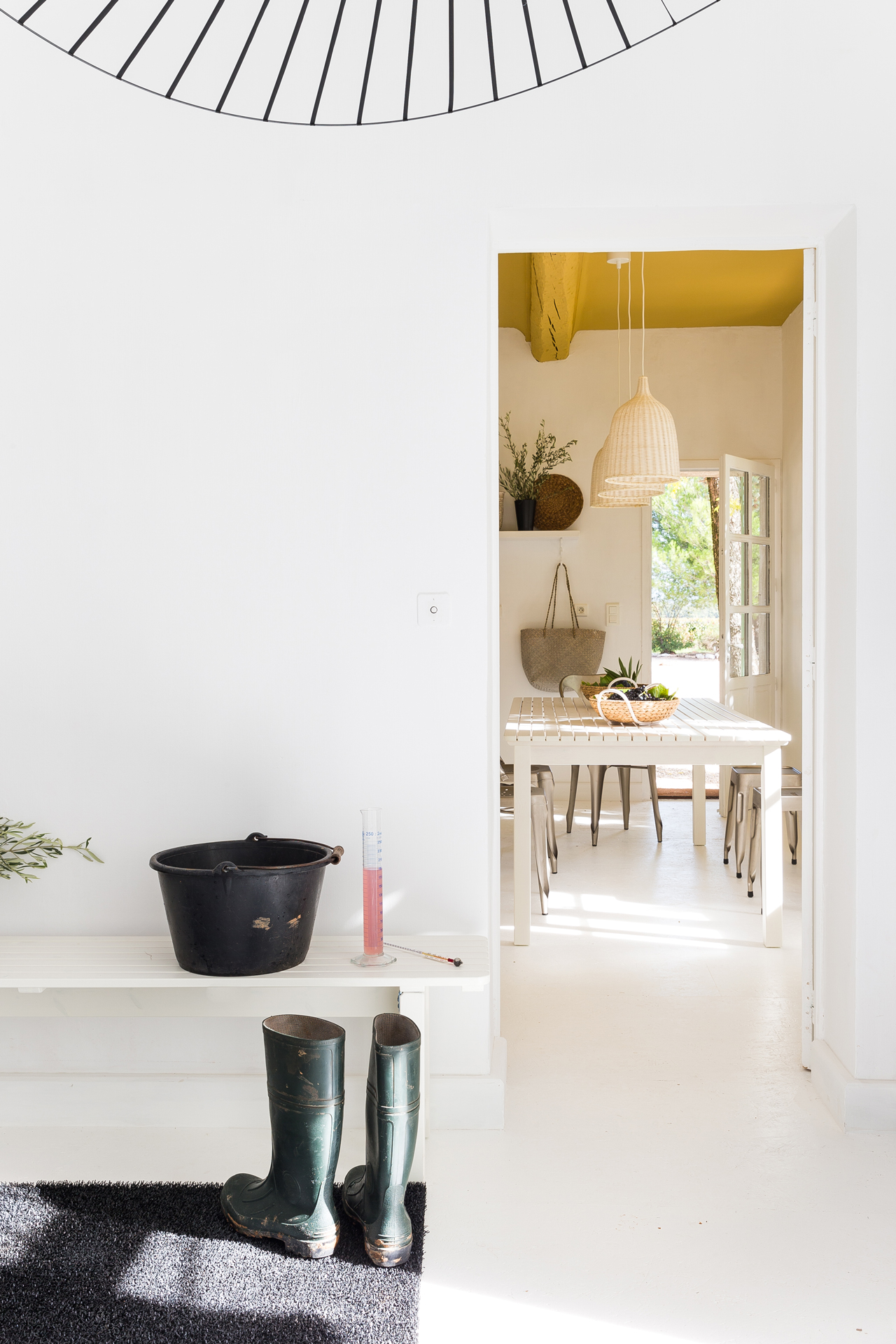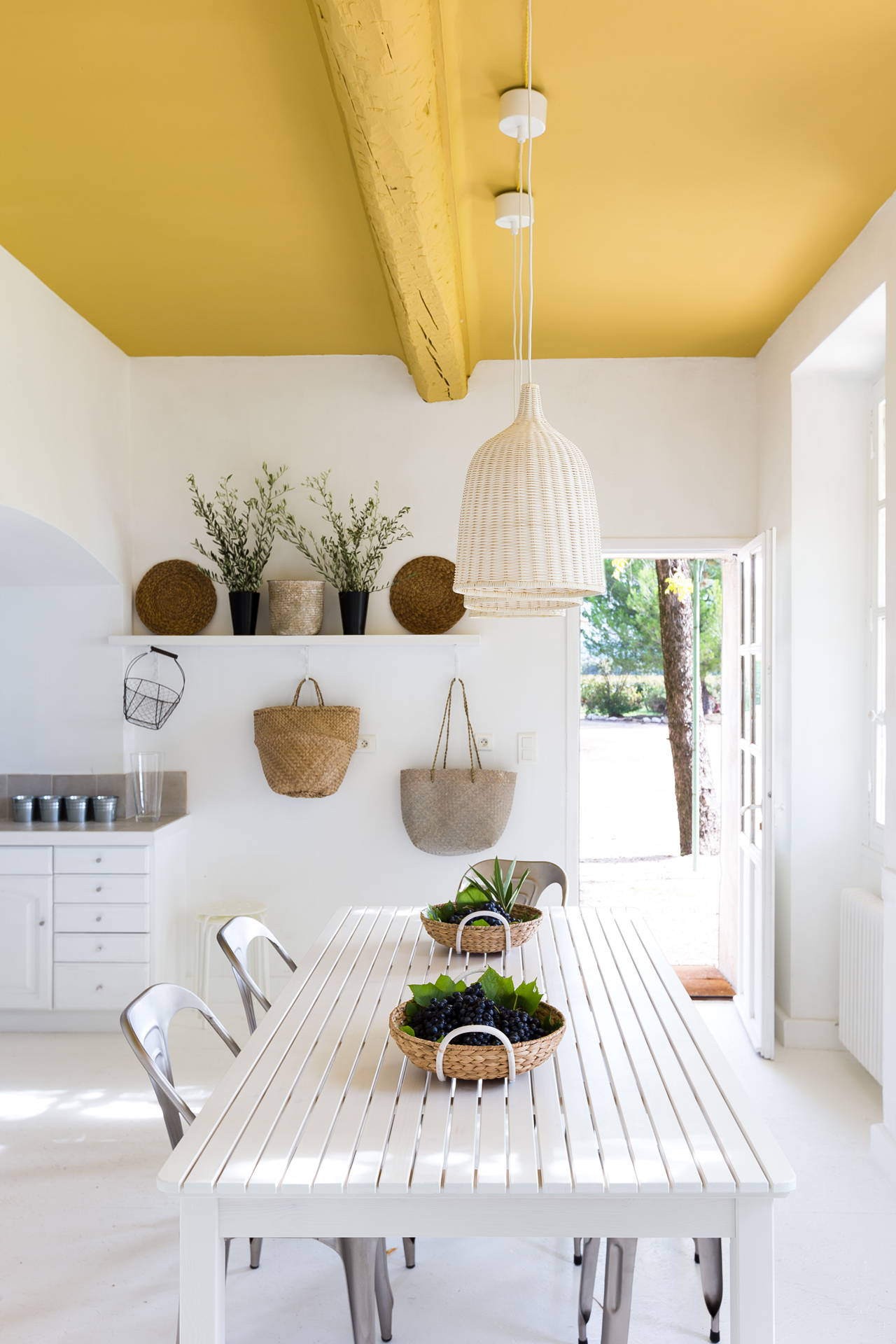 The décor hints at winemaking history and heritage. Hanging in the stairway are encyclopedia illustrations of vineyard tools from another era, while a retro-style map of the domaine's plots redrawn by French artist Jean Oddes graces another wall, evoking the undeniable charm of the vineyard landscape.